Just Imagine...
Readers contacting you to say how much they enjoy your stories. The same stories that came to life from your imagination.

Knowing your books provided entertainment and comfort to thousands of people.

Conquering your fears and putting your books out into the world.

Getting time to work for you, rather than against you.

Gaining skills that will not only help you write more books, but live a happier and more productive life.
There is NO Better Time to be a Writer than Right Now.
Isn't it time you told YOUR story?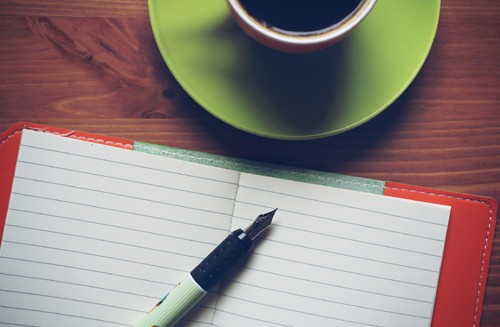 Let Me Share a Secret…
When I first started out, I had no idea how to write a book. I spent countless months writing haphazardly, without defining any clear methods of what worked and what didn't. This wasted tons of time and only led to more frustration.
One day, I dove headfirst into learning more about how to write, how the brain works, how creativity can be channeled to make writing a book an easier feat. I joined a local writer's group and a few national organizations dedicated to writing. I went to meetings, listened to experts, and spent thousands of dollars traveling across the USA for writer conferences that taught me more ways to get books written and how to sell them online.
---
But you don't have to spend thousands of dollars, and writing a book is not an impossible dream.
---
I've already made tons of mistakes that will save you time, money, and disappointment. And now I speak at those writer conferences I used to attend!
Using the specific techniques I will share with you, you can write more books in a year than you ever thought possible.
What's Included in the Writer's Bootcamp?

4 Weeks of My Proven Strategies to Get Your Book Written ($297 value)
Facebook Group Community ($97 value) - Check in with word count, get support, ask any questions.
2 Webinar Q&A Group Sessions with Elaine ($200 value) - Ask questions, check in, move past any points where you're stuck, etc.
4 Bonuses ($197 Value):
Mental Focus Mini Course
Forming Good Habits Mini Course
Marketing for Writers Email Course (7-days)
30 Daily Inspirational Quotes & Graphics to Keep You Motivated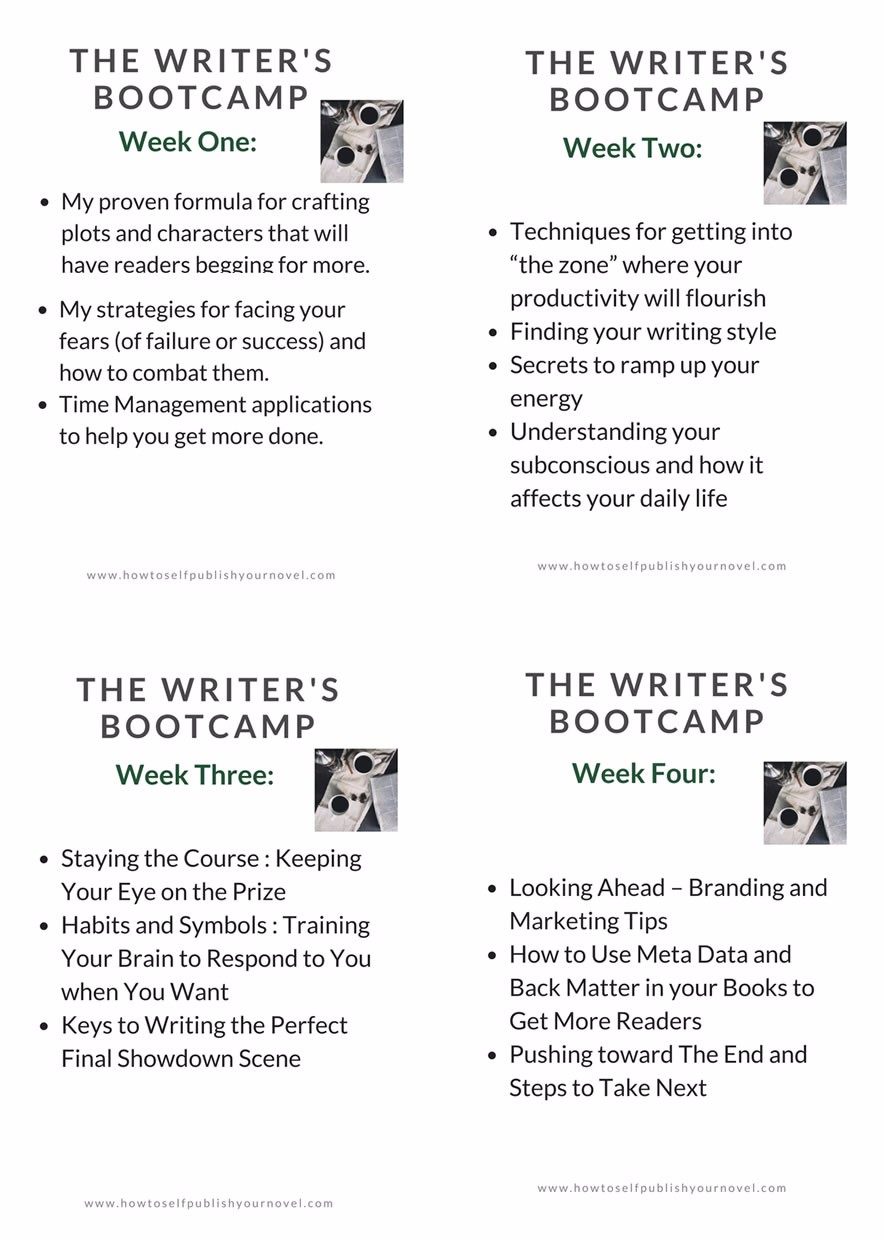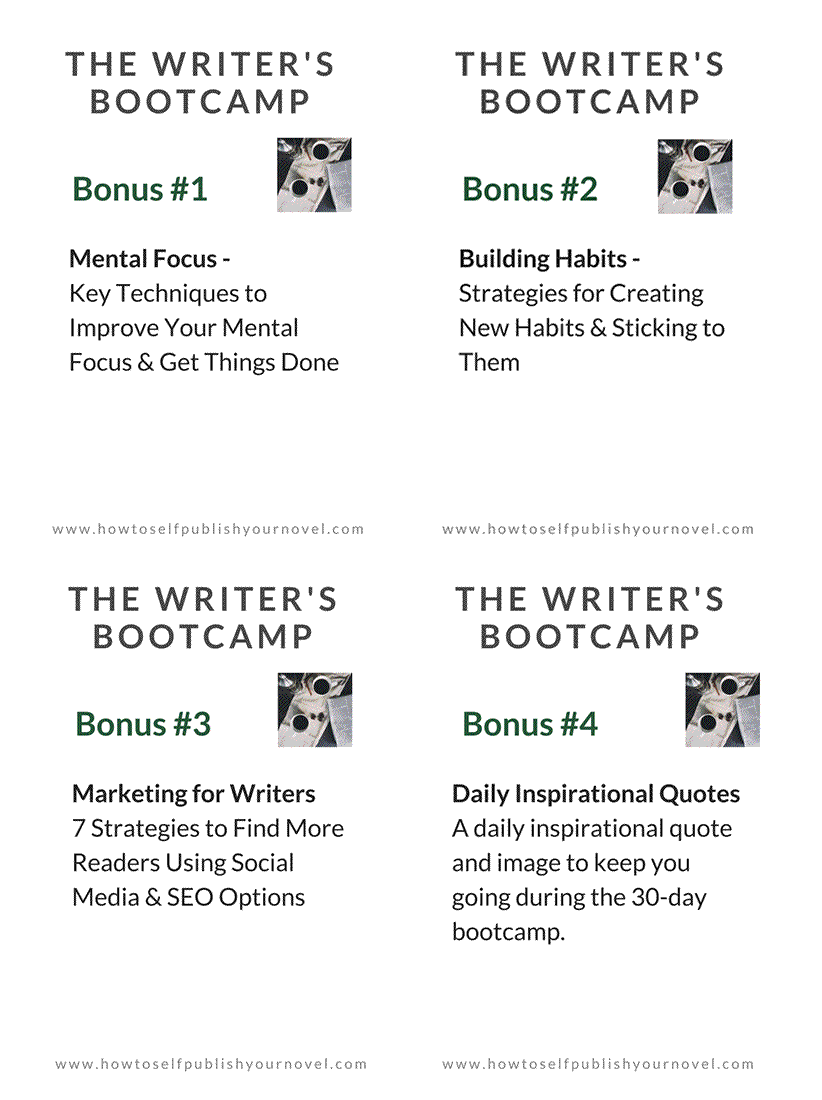 ALL these winning strategies!
Just think. In 30 days, your book draft could be DONE.
What are you waiting for?
Grab the bonuses and bootcamp now !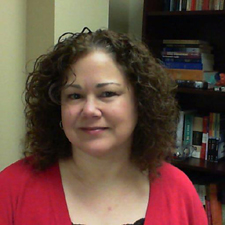 "Elaine made things clear with easy to follow instructions."
- W Moye
Your Instructor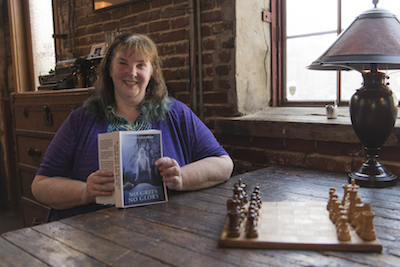 Elaine Calloway has been telling stories her entire life. In 2013, she took the plunge into the murky self-publishing waters and has never looked back. Incorporating years of writing experience, speaking at conferences, and trial/error of various methods to write books, get readers and self publish her two series, she went from 0 readers to bestselling author and 1000+ readers in less than 18 months.
Every one of her books has earned out its costs, and her ebook royalties have paid for numerous writing conferences and retreats in places like New York City, San Francisco, and more. Often sought out to speak on self-publishing and marketing, Elaine has shared her knowledge with various writing chapters across the Southeast USA as well as DragonCon, the world's largest multi-media, popular culture convention. Helping authors reach their full potential is her passion! For more info, visit her website at www.howtoselfpublishyournovel.com and www.elainecalloway.com.
Frequently Asked Questions
When does the course start and finish?
The course will reopen later in 2017 and has 4 one-week sections (30 days) for you to write your book. Don't panic if you have to go out of town or have a life delay. The course is completely self-paced and online, so you can access the materials for as long as you like. Once you learn the 30-day bootcamp methods, you can use them to write other books and go at your own pace that works best for you.
30 Days to Write a Book? I'm Skeptical. Can it be done?
The Writer's Bootcamp will show you exercises, strategies, and time management techniques that will help you write your book draft in 30 days. The key to this bootcamp is to get your book draft finished. You will need time after the 30-day period to go back, edit and polish your manuscript. But you CAN write a draft in 30 days. Every November, during National Novel Writing Month (NaNoWriMo) there are thousands of people who do the same and succeed. This course will give you the tools you need to make the most of YOUR time and schedule to get your story told. Some of us have young children at home. Some have full-time corporate jobs. Some have hours of free time when the kids are at school. Everyone's situation is different, so the goal is to get the draft done.
So I Can Publish My Book in 30 Days?
Whoa, don't bite off more than you can chew! This course is meant to be a writer's bootcamp and the end result is getting your book draft completed in 30 days. As a bestselling author, I always encourage other writers to get some distance from their manuscript once it's complete, and then to edit thoroughly before publishing their book online.
How do I publish my book once it's complete?
Once your book has been polished and edited, you can either begin submitting queries to agents/publishers if you wish to traditionally publish your book, or you can self publish. If you want to self publish, I have other courses available to help you do that and to find readers.
How long do I have access to the course?
How does lifetime access sound? After enrolling, you have unlimited access to this course for as long as you like - across any and all devices you own.
What if I am unhappy with the course?
We would never want you to be unhappy! If you are unsatisfied with your purchase, contact us in the first 14 days and we will give you a full refund.